The Vipava Valley is the type of place that a foodie with a love of adventurous activities on the side dreams of. The extremely eco-conscious vintage villages are littered with free electric car charging stations, and spots to refill wine bottles at local cellars. Every town in the valley also has its own natural water spring which keeps the local Zelen grapes in perfect condition to produce some delicious wines.

Family-run food spots
The villages in the valley are a perfect picture, with white-washed stone houses with vines dangling between the balconies and terraces. Most families have their own grapes and kitchens where you can sample the purest form of local wine, and various meals as well. Settle into a small garden setting and enjoy the local hospitality and great food.

Cejkotova Domačija
The little village that is Cejkotova Domačija in Goče is the oldest in Slovenia, and it's where you can visit a traditional family home and dine on their terrace. You'll receive a mini-tour of the house, before being poured a glass of home-made wine and served with a plate of regional cheeses. The kitchen is run by a mother and daughter team who offer up a range of courses of local cuisine to savour while you stare out at the amazing scenery that is the rolling hills of the vineyards.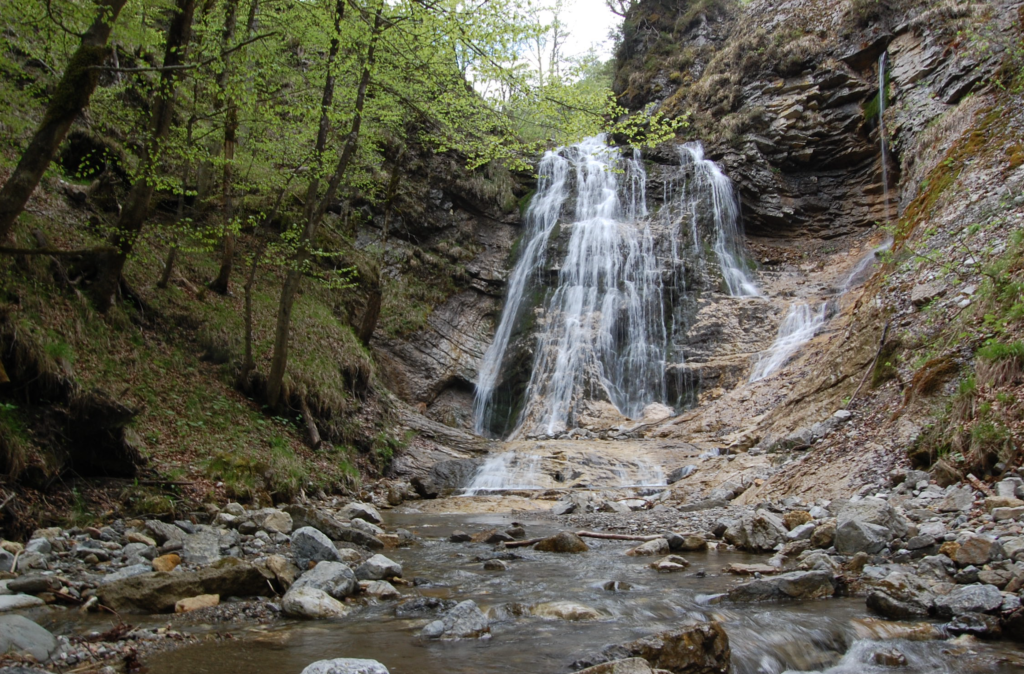 The castles in Stanjel
Visit a castle that is still standing from Roman times and offers some fantastic views of the valley. The 16th-century castle and accompanying village is the best place to try some local honey, and if you are lucky enough to grab one of the few beds on offer, you can stay the night in style.

Other things to see in the Vipava Valley
You may also want to stay at the Majerija Hotel in the heart of the valley; there are boutique rooms, lavender gardens and a restaurant which serves meals and wine all locally sourced from the market down the street.
The adventurous side of the valley offers cycling between villages and paragliding for a birds-eye view of the coast. You can also hike through the well-marked tracks of Vipava Valley, which are also well suited to a mountain bike if you want to conquer it faster.

Slovenia is a destination that offers so much to any traveller, where they're looking for good food, wine, or adventures and activities. And the best part? Slovenia is one of the cheapest spots to visit in Europe, so your bank account will thank you!