Dubai is an old country but offers a lot of new things. The combination of its past and present has made this beautiful country a great travel destination among travellers.
Here are our top 2 places to visit in Dubai:

Escape to the Dubai Desert Conservation Reserve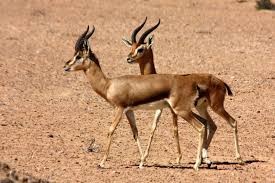 Tourists are strongly suggested to take a tour at the Dubai Desert Conservation Reserve especially if you want to escape the glitz and glam of urban Dubai. The reserve mainly is mostly a research unit that occupies around 87 miles of the UAE desert. But this does not mean that you cannot explore the area. In fact, you are even allowed to tour the reserve on your own if you are up to it.
The park offers different types of activities that cater to your interest. For thrill-seekers, the park offers sand boarding, archery or dune driving. If you just want to relax and soak up the spirit if the desert, stay in Bedu tents where you will be served a Dune Dinner or a more Private Desert Dinner awaits. Tourists can also stay at the campsite and retreat at Al Maha A Luxury Collection Desert Resort and Spa to end your day.

Ski Dubai
Although Dubai is sizzling in triple-digit temperature, this does not stop them from experiencing a ski adventure. Welcome to Ski Dubai, which is a massive indoor winter wonderland that will just keep you in awe.
Ski Dubai is the first indoor ski centre in the Middle East and boasts five ski runs. The longest is more than 1,300 feet with a 197-ft vertical drop. They also offer a freestyle snowboard zone, a chairlift and snowball fights.